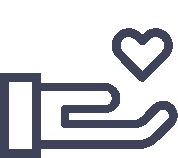 "Whoever is generous to the poor lends to the LORD, and he will repay him for his deed."
Family is who we are. All families have shared values that shape their life together. One of our deeply shared values is to be a community that reflects the life demonstrated by the original followers of Jesus. This commitment: be "simply Christian" revolves around a few essentials we feel shape our unity. Our mission statement is: Love God. Follow Jesus. Serve Others. We seek to incorporate these words into our community life through set times of Bible study, serving the disenfranchised in Kansas City, and community groups.
Covid has limited us temporarily to Sunday worship.
We are hoping that the pandemic will wind down so we can resume our normal schedule!