Adult Bible Class 9 AM
Sunday Worship 10 AM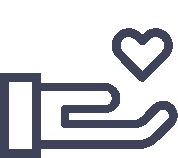 "Whoever is generous to the poor lends to the LORD, and he will repay him for his deed."
Family is who we are. All families have shared values that shape their life together. One of our deeply shared values is to be a community that reflects the life demonstrated by the original followers of Jesus. This commitment: be "simply Christian" revolves around a few essentials we feel shape our unity. Our mission statement is: Love God. Follow Jesus. Serve Others. We seek to incorporate these words into our community life through set times of Bible study, serving the disenfranchised in Kansas City, and community groups.
5-7 PM
We serve the homeless and indigent of Kansas City at the Independence Blvd. Christian Church. If you are ready to spend 2 hours in energetic, compassionate service to others, join us!
Families spend time together. Our goal is to strengthen our family bonds by providing a variety of events that give us the chance to fall deeper in love with God, to follow Jesus, and to serve the community around us.
Adult Bible Class 9 AM
Sunday Worship 10 AM
Every
2nd Sunday
Potluck Fellowship after worship or Game Night.
6-8 PM
Harvesters Food Sorting
​
Weekly lessons
Current Series:​